Contracts Process Overview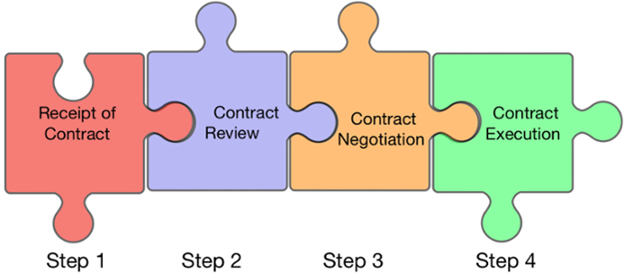 Before a contract can be accepted by the University of New Mexico (UNM), the Office of Sponsored Projects (OSP) completes a comprehensive review of the contractual terms and conditions (T&Cs). All contracts for sponsored activity are reviewed, negotiated, and processed by OSP in accordance with UNM policy and to ensure that T&Cs are in compliance with applicable regulations, policies, and procedures.
Please note that processing times may vary based on complexity of negotiations.